Choosing the perfect wedding cake is going to be a fun and tasteful experience, here on Lake Como, Italy.
Unlike any other Country, in Italy, the cake is tasteful yet very light. A traditional cake, on Lake Como, is a one tier cake which is sometimes round or heart shaped filled with Chantilly cream and fruit. Perfect for a summer wedding!
If you want something different and want to stick out from the crowd, you can always have a savory wedding cake made of various types of pieces of cheese and decorated with some fruit and olive branches. Everyone will definitely remember a unique wedding cake like this one. Add some flowers to give a more elegant and romantic look.
A cannoli pyramid cake is also on this year top list. Ricotta is always a good idea.
Of course the classic 3 tiers cake is a popular and most often the one chosen by couples, but I would personally decorate it with real flowers which gives a more glamorous look and a fantastic smell or for a more Italian look add some olive branches & lemons... giving a fresh and summary look!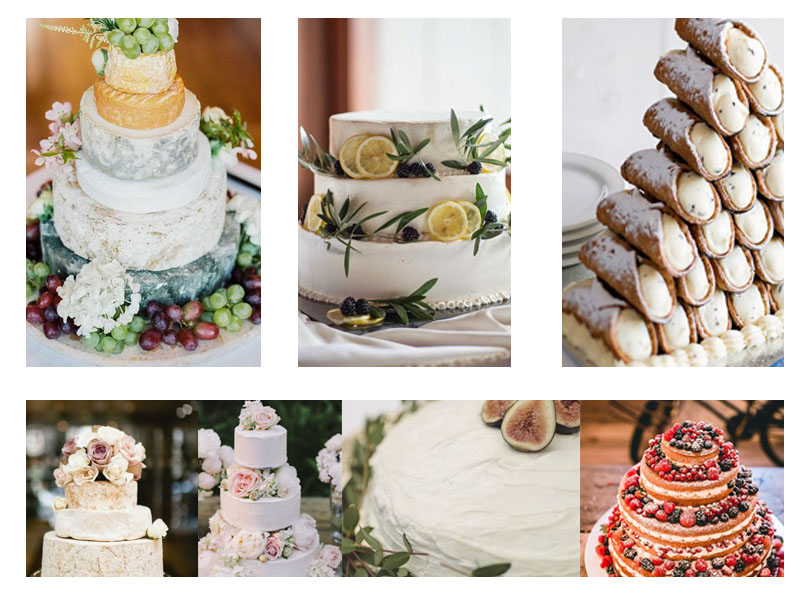 With Love,
x
Zaira